How to properly put on the Samsung Gear VR to avoid a blurry picture or unpleasant sensations.
---
A secure headsett fit is the first step in VR immersion.
The Samsung Gear VR is one of the most affordable yet comfortable to wear VR headsets. Before heading into VR, you need to set up your headset so that it sits properly on your head.
Adjust straps and focal length.
The first thing you will need to do is adjust the straps on the headset. The Gear VR 2 has straps – the first is Velcro fastened to the top of the headset, while the second is fixed to the left and right of the headset.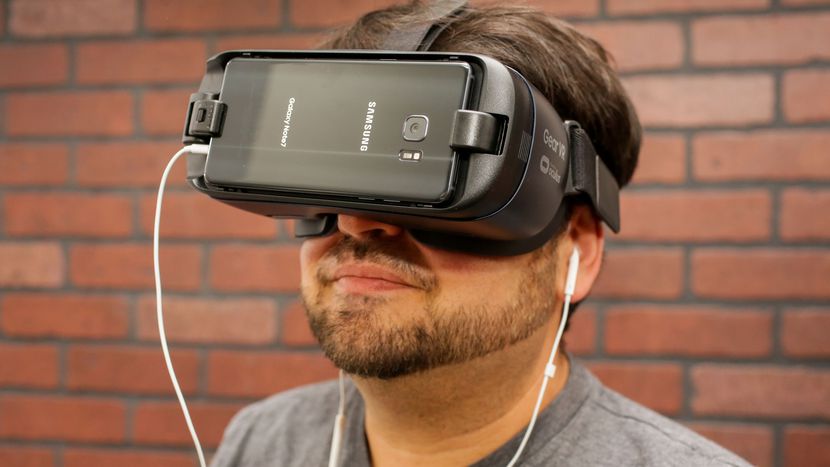 Place the headset against your face with one hand. With your other hand, tighten the top strap so that the helmet sits a little loose.
Tighten the side straps with both hands until the headset is snug against your face.
Then tighten the top strap a little more if necessary.
You may also need to focus your Gear VR to avoid image blur. To do this, there is a wheel on the top of the headset, which changes the distance of the smartphone to the lenses and thus allows you to adjust the focus.
Because the Gear VR's straps are stretchable, you won't need to reposition them later. It is enough to adjust their length just once!
At first, this may be a little out of the ordinary because you can't see what you're doing. But it's not difficult. Basically all you have to do is tighten the straps to your preference.
Why is it important?
Since you will be actively moving while using the helmet, it is very important that your headset is tightly pressed to your face and does not move when you turn your head.
Do glasses get in the way when wearing a headset?
The Gear VR has a very soft edge around the face, so with some dexterity it's quite possible to wear the headset along with glasses.
The most important thing in this case is to make sure that the lenses of the glasses do not touch the lenses of the headset. It is unlikely that you want to get scratches. So you have to be a little more careful when putting on. However, glasses don't end up getting in the way of enjoying the VR experience.
Getting the Gear VR set up right for you won't take more than a few minutes.
However, this issue must be approached with due seriousness, otherwise there is every chance of not understanding the pleasure of VR due to a blurry picture or unpleasant sensations.