Valve and HTC have joined forces to create a VR headset – HTC Vive, which has become one of the favorites in the field of virtual reality.
---
I thought HTC makes smartphones. What is HTC Vive?
This is true! HTC is widely known for making smartphones, in particular for Android. HTC's design team has a wealth of experience, many awards for incredible designs, and over the past year, the company has applied these talents to a whole new field for itself.
To create a virtual reality headset, PC gaming heavyweight Valve turned to HTC to build the hardware. This is how the Vive appeared – a headset that creates a three-dimensional picture right in front of your eyes using displays in the headset. When you look around, the images you see on HTC Vive move with you, so you feel like you're really in a virtual world.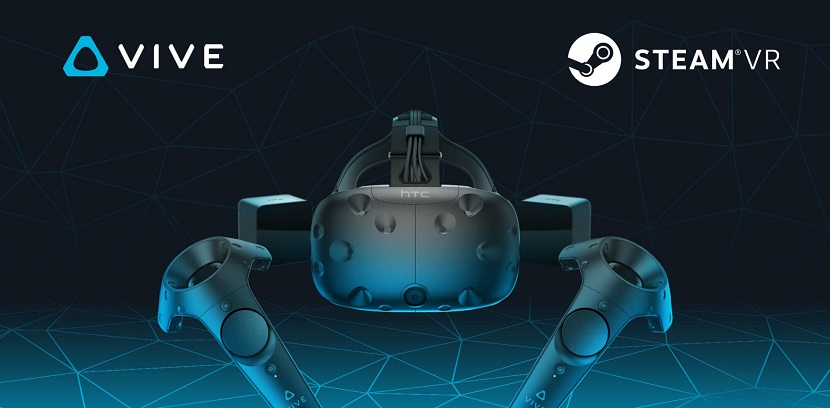 To make this experience even more realistic, HTC has a pair of gamepads that you hold in each hand. These controllers transmit the position of your hands to the virtual world, allowing you to not only see it, but also physically interact with it. This headset was the first virtual reality system to scale a real room and create a virtual room.
How are the joysticks and the headset itself tracked in space?
The HTC Vive comes with a couple of special devices that HTC calls beacons. These beacons are placed in the corners of your room and fill it with infrared rays. The HTC Vive headset and controllers have sensors that use these beams to determine location. As long as your headset and controllers can "see" these beacons, the headset knows where you are and will allow you to interact with virtual objects in that space.
Do I need to drill holes in the walls for installation?

HTC includes mounting brackets, with instructions for mounting beacons on walls with screws, but this is not required. If you have a tall, flat surface to put beacons on, that will work too. HTC also provided for the location of the sensors on tripods.
Have to free up an entire room for the HTC Vive?
You don't need an entire room to enjoy this platform, but yes, you will need a little more free space than any other system. The HTC Vive operates in one of two modes – room-scale positioning and still play.
When setting up the Room Scale, you use the controllers to set the boundaries of the area used as the virtual space. When using Standing Room Only, you will see a small square on the ground.
Stationary mode is much more boring, isn't it?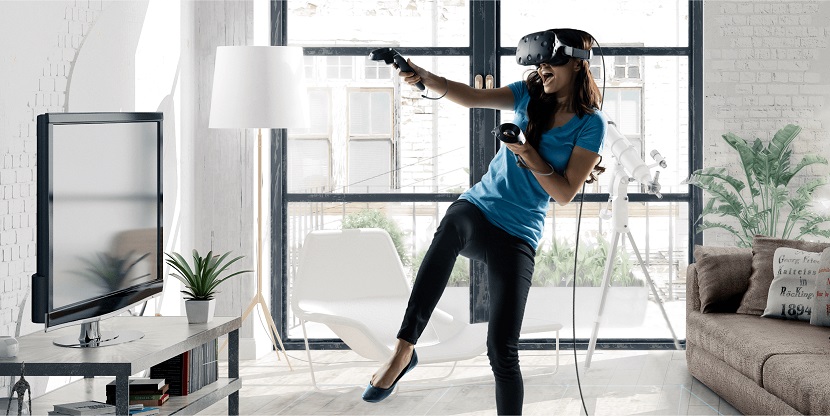 It's still a lot of fun, but there are a few games that aren't available to you. Stationary Mode, as the name suggests, is only for games where you don't have to move around. This means that games that require walking will not work in this mode. At the moment, there are not many games that require moving. Most content still works fine without room scaling. Hand and head movements are the most important part of such games.
How not to hit the furniture or objects in the room using controllers?
Valve has a system called Chaperone that doesn't let you leave the area you create as a virtual environment and uses several different technologies to work effectively. For starters, when you get close to the edge of your virtual environment, you'll see a blue grid appear on top of the game. This lets you know that you are near the edge of the playing space, so you always know where you are. This grid will be displayed in every game and the system will prevent you from crashing into a wall or accidentally breaking something.
HTC has also built a camera on the front of the Vive headset and Chaperone uses it to show an alert if a person or pet has entered the virtual space. This makes unfortunate accidents even less likely and even allows you to see what's going on through the camera when you hold the controllers.
What do I need to use HTC Vive VR?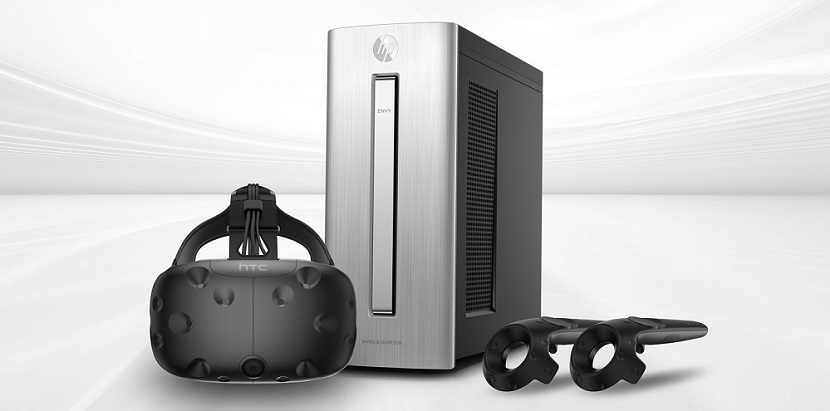 The HTC Vive doesn't work on its own, so you'll need a powerful enough computer to run the headset. The minimum PC requirements include an Nvidia Geforce 970-level graphics card, 4 GB of RAM, and a fairly powerful processor. These requirements immediately render most laptops and desktops under $1,000 incapable of delivering the full performance they need.
Some systems can be easily upgraded to support the HTC Vive, but in many cases a new PC or laptop will be cheaper than the time and money required to upgrade an old one.
Are there many games for HTC Vive?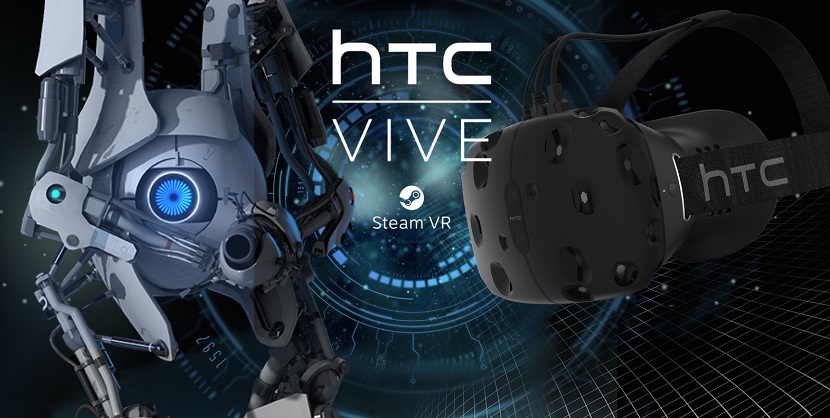 The HTC Vive runs on SteamVR, which is part of the popular Steam platform. Currently, the list of games available for HTC Vive via SteamVR is growing almost daily. Shooting games, adventure games, puzzle games and many other genres regularly add to the list of games that you can play on HTC Vive. It's unlikely that you'll find Xbox or PlayStation games, as it will be extremely difficult to adapt them for VR and make new ones much smarter, but the games already available are simply incredible.
SteamVR also allows developers to test new ideas before a game is sold, so it's common to see unfinished projects available for free. They are often not as optimized and may crash from time to time, but in the end it allows you to make a really good game.
Can kids use HTC Vive?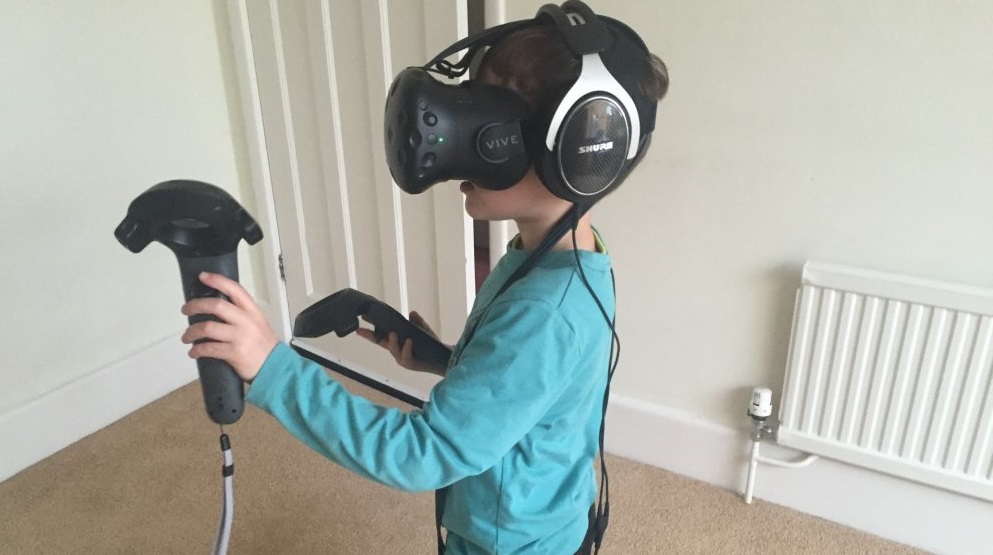 The Safety Guide for HTC Vive has a section on children that starts with "This product is not intended for use by children." However, in this section, HTC does not suggest an age limit, but explains that "If children are to use this product, adults should closely monitor them for any adverse effects during and after using the product." Other VR headset manufacturers use a 13-year-old age limit, but according to HTC's documentation, there is no such limit.