Eye tracking on the HTC Vive looks to be one of the more interesting technologies, potentially offering a huge leap in VR immersion.
---
HTC Vive has support for eye tracking technology – you should know about it!
Along with the release of several more technologically advanced VR headsets, equipment manufacturers are beginning to search for the next breakthrough in the virtual reality industry. At this stage, when the further development of wireless virtual reality and image quality require too much investment, various new technologies are emerging that promise to create more exciting and vivid experiences based on existing hardware.
Improved eye tracking is one area of interest in an attempt to further close the gap between the real and virtual worlds.
Eye tracking looks to be one of the more interesting technologies, potentially offering a huge leap in VR immersion and functionality. With companies like FOVE taking orders for full eye-tracking VR headsets, we're already seeing smaller companies pushing for the latest technology. But what would you say if you could use this technology on the VR hardware you have?
Meet aGlass.
With its new product aGlass, the company is offering a third-party eye tracking module for all existing HTC Vive headsets.

AGlass consists of two external lenses that need to be positioned inside the helmet in front of the existing HTC Vive lenses. These plastic overlays are equipped with many infrared lamps and sensors that are designed to track the movement of the eyes and eyelids. It is a modular plug and play solution that connects directly to the headset via a USB port.
As stated on the website of the developer company 7invensun, the trackers offer an accuracy of 0.5 degrees and a delay of less than 5ms. If the product meets these requirements, then in most scenarios it should show a 1:1 translation of your eye movements.
To overcome the problem of glasses interference, customized aGlass lenses will also be available upon request. The company is already offering developers myopic lenses in various diopters at no additional cost. These lenses can be switched on the fly, making them suitable for use by different people.
Tobii Eye Tracking.
Tobii is a Swedish company that has already gained worldwide recognition in the development of eye-tracking technologies for existing research and gaming solutions. More recently, the firm has expanded into the VR space and is already accepting orders for VR development kits.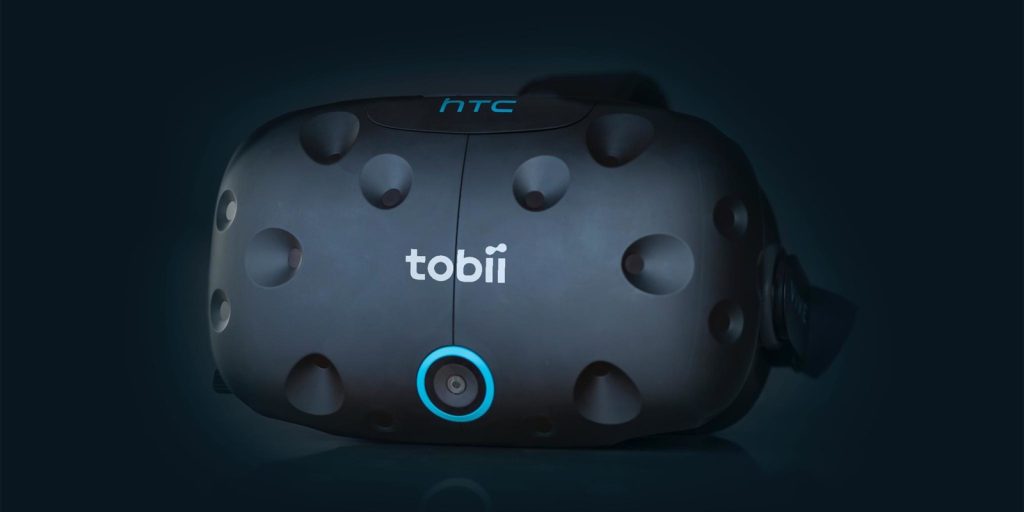 Unlike the simple plug and play technology developed by aGlass, the Eye Tracking VR Developer Kit is a complete solution built into the HTC Vive Business Edition. With the SoC (System on Chip) Tobii EyeChip integrated directly into the headset, eye tracking technology is controlled independently from the headset using additional capabilities of this chip.
Tobii's tracking technology itself uses infrared sensors placed around the lenses. Although the technology is not too different from the one used by aGlass, its main advantage is that it is an embedded solution with its own processor, designed specifically for the HTC Vive headset.
What to expect from eye-tracking technology in the future?
Hopefully we're yet to see many great games that support eye tracking. Manufacturers are already trying various ways to apply this technology. However, further rapid development is expected only if the product is of interest to a larger number of developers.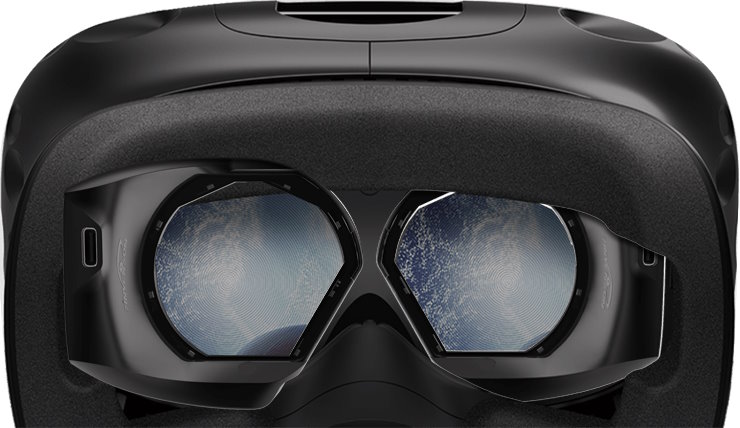 First of all, eye tracking can have a huge impact on performance through a technique known as "foveal rendering" or dedicated rendering. By tracking the location of your eyes, games can be rendered at their full potential only in the part of the screen where you are looking. This will allow your computer to display only certain parts of the image in full detail, while displaying objects in peripheral vision at a lower resolution.
With this more efficient way of displaying images in VR, the minimum system requirements for using VR equipment could theoretically be lowered. 7invensun explained that standard rendering will be supported by NVIDIA hardware using proprietary software.
Eye tracking can also affect gameplay by adding an additional input method for VR apps and games. By observing the behavior of the eyes, you can capture the emotions of the player, and this can greatly affect games built on the social component and online communication in virtual reality.