We have collected information about the best websites for watching VR and 360 videos in Virtual Reality headset.
---
In this article, we will share the best services for those who are interested in sharing their VR and 360 video or those who are looking for good sites to watch VR videos. Some services have marketplaces that allow you to sell and monetize VR and 360-degree videos to earn money from them.
YouTube 360
The dedicated YouTube VR platform has over 3.4 million subscribers and hosts virtual reality video content of all kinds.
Movies, documentaries, clips, compiled from a variety of video sources including the BBC, film studios, individual VR content creators, bands and dozens of brands. You will be able to watch 4K/HD 360-degree and VR video.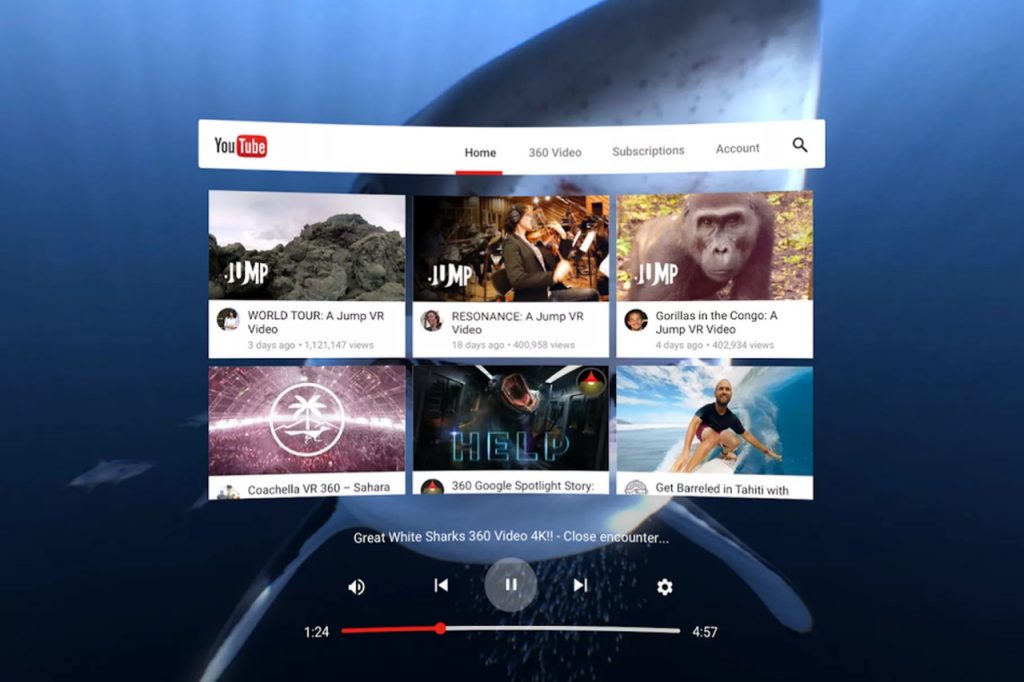 Uploading 360-degree video and VR video on YouTube requires a certain frame rate: 24, 25, 30, 48, 50, or 60 fps. In addition, you can add metadata such as location, date, and more using a third-party app.
To watch VR and 360 videos on YouTube, download the YouTube app or YouTube VR app and search and watch raw videos or scan your headset to watch the video.
Deovr
Deovr is a platform for 360 and 180 virtual reality videos. A huge selection of content and their own VR app make this site one of the best when it comes to VR video content.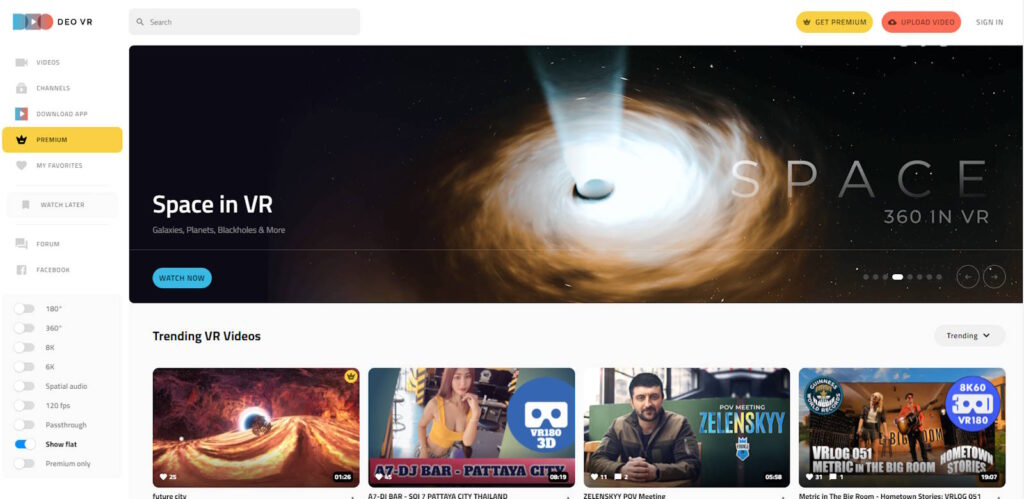 Vimeo 360
Vimeo allows users to download their VR videos for free, play them and freely share them with friends on YouTube and Facebook, and post these videos on websites for their audience.
The upload process is as simple as possible – upload the video normally and check the "This video was recorded in 360" box at the bottom of the page. You can embed the video by selecting your frame in the field of view and set the default orientation by selecting the pitch and yaw coordinates.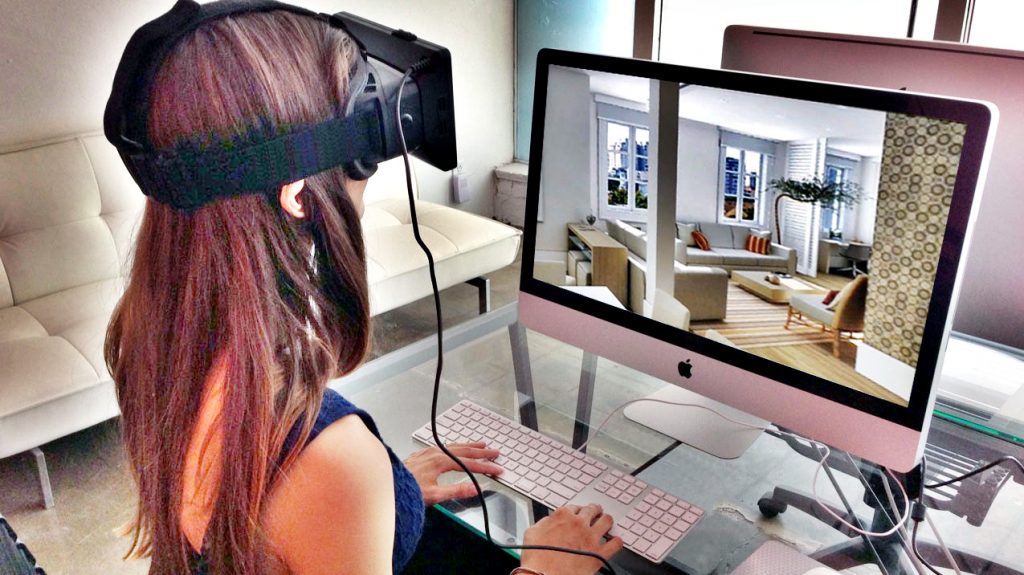 To view the video, open the video in a regular browser or download the Vimeo app for Android and iOS and scan the headset or tap the headset icon in the mobile app. Then insert the phone into the headset and put it on your head.
Facebook 360
This platform was launched in 2015 and contains countless videos. To empower users in virtual reality, Facebook has acquired virtual reality startups such as Two Big Ears and even Oculus, the company that originally invented the Oculus headset.
To upload a video to your Facebook Timeline through the Facebook 360 platform and VR, select the video option, select the video, and click Publish. On the Facebook page, click the "360 Director Tools" tab in the 360 ​​mode menu. The tools allow you to add metadata for videos. Choose the correct projection and make sure the video is set to spatial audio, then publish.
A 360-degree video for Facebook must meet the minimum requirements listed on their website: resolution, aspect ratio, and so on. The Facebook 360 app allows you to shoot VR videos directly.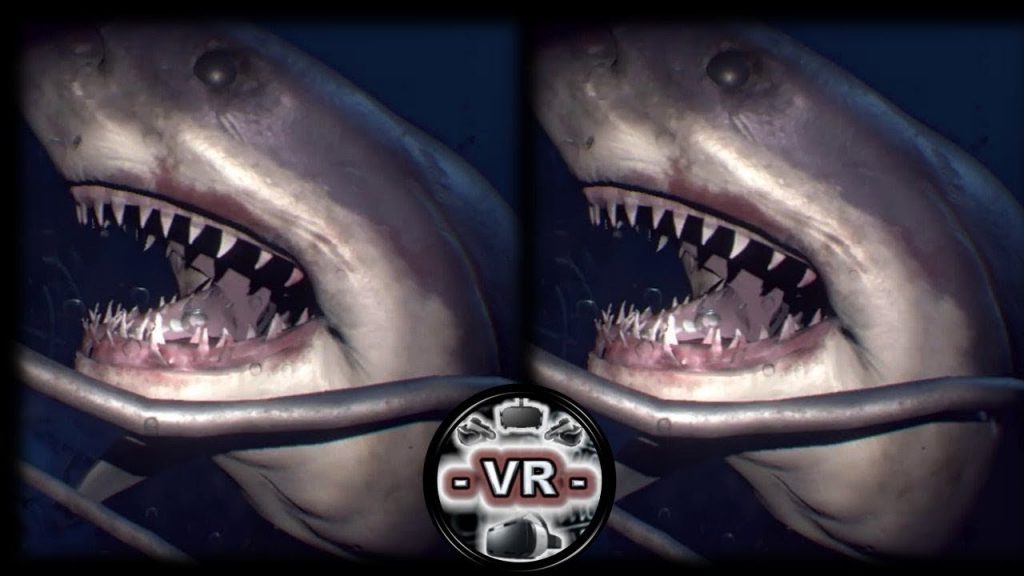 To watch VR videos on Facebook, view them raw on your Facebook page, or use the Facebook 360 app from the Oculus Store to watch videos with VR headsets like Oculus Go and PlayStation VR.
VeeR VR
The VeeR VR platform allows creators to upload their VR content, including from mobile phones or by embedding and sharing it with friends.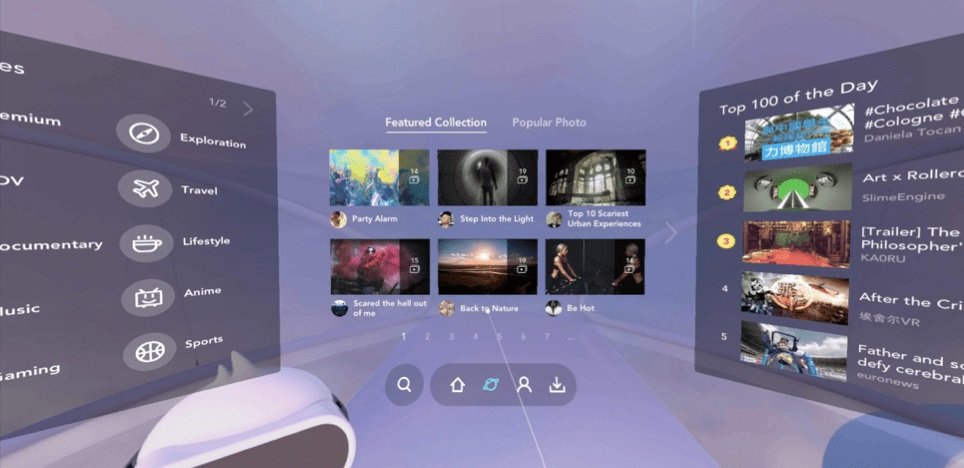 To download, set the video format, set the field of view and the format of the source file. Select a file to upload, select a subject, and then make the video public if it's for public viewing. Post your work. You can use the Veer VR editor for video editing.
You can watch VR videos by downloading the Veer VR app for Oculus, HTC Vive, Gear VR, Daydream, Steam VR, Windows VR, or watch videos normally online using a browser.
Airpano
It is rare to meet a person who does not want to travel at all. This is part of our nature: to discover new things, to be inquisitive, to be interested in what is happening around us and, simply, to enjoy life. With the development of virtual reality technology, travel does not lose its relevance. On the contrary, we have a lot of new opportunities! The airpano.com website provides such an opportunity.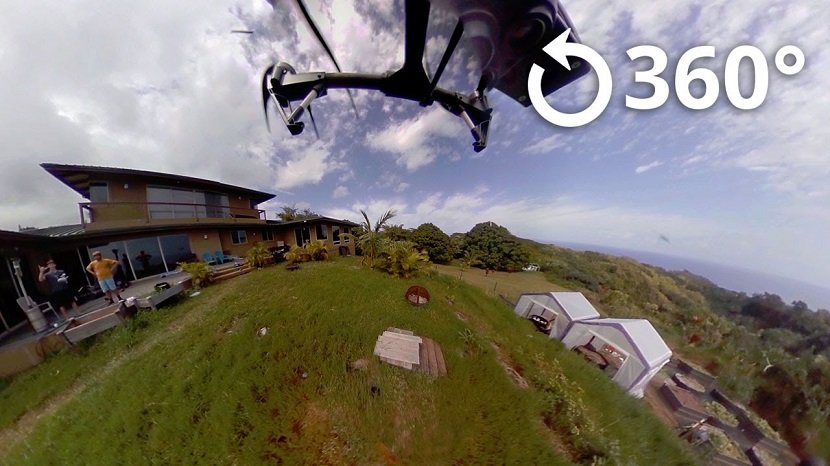 With the advent of panoramic 360 video into our lives, it became possible not only to relive our own emotions, but also to convey to those around us all the splendor of the moment, which literally comes to life if you watch it in a three-dimensional video. Watching what is happening around you without restrictions, as if you were actually in another place, there is an irresistible desire to go there and see even more.
---
Found other great sites with 360 and VR videos? Write about them in the comments.