Compare Oculus Quest 2 and Valve Index. What advantages does one VR headset have over another. The main differences between Quest 2 and Index.
---
Oculus Quest 2 vs Valve Index – extremely different views on the approach to creating virtual reality headsets. Today we take a look at the budget and premium segment of VR headsets, comparing the Oculus Quest 2 with the Valve Index.
The VR industry has come a long way over the years. If you have finally decided to start your acquaintance with virtual reality, then you have chosen a great moment for this. The graphics are vastly improved, there are a huge number of videos, apps and games to choose from, and technology has evolved to the point where you can play technical games and enjoy huge, detailed worlds rather than simple tech demos.
The best place to start is with one of the current VR headsets, which is why we're turning your attention to the Oculus Quest 2 (first released in 2020) and the Valve Index (2019). As you will see later, these are two completely different VR offerings with their own obvious advantages and disadvantages.
Perhaps you're worried about spending money on a new tech toy only to have it fall into obscurity within a few months? In the case of these two headsets, this will not happen. Oculus, which was created specifically for the development of virtual reality products, was acquired by Facebook in 2014. Valve is the company behind Steam, the incredibly successful PC software distribution platform. Both companies know what they're doing when it comes to technology, and neither is going to run out of money anytime soon.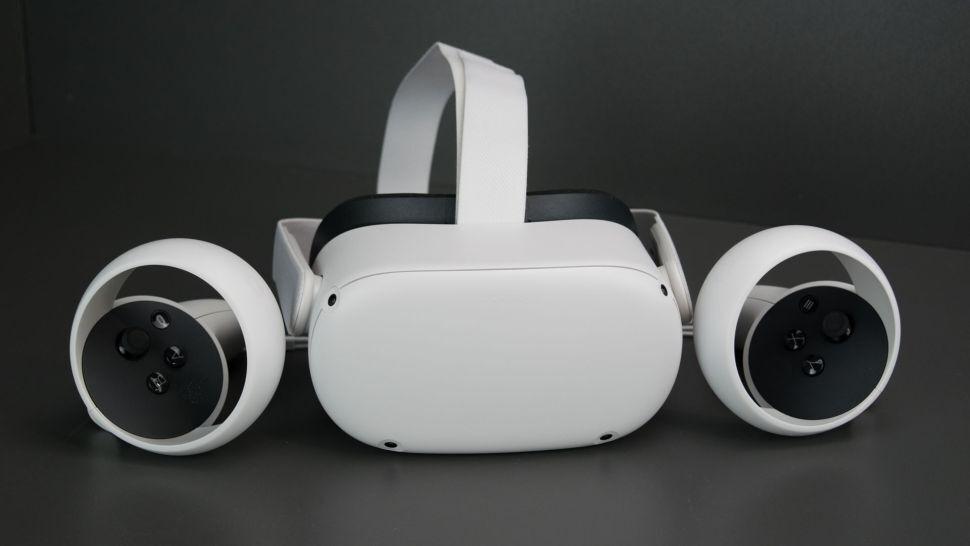 Oculus Quest 2 versus Valve Index: design and usability.
In some ways, Oculus Quest 2 is exactly the kind of virtual reality you might have dreamed of as a kid. Completely wireless and does not require a PC connection – it's ready to go right out of the box. The headset is surprisingly lightweight, making it comfortable to use even during long sessions. It comes with an easy-to-install goggle pad for those who have to wear them and don't want to scratch their VR lenses (or even goggles).
The minimalistic design of the controllers may come as a surprise, but they are intuitive and fit for any game or application. However, if you don't invest in a "high-end" version of the strap, fitting the headset becomes a tedious task, with a buckle-style loop. Well, if you are the only one who will use it. Otherwise, constant adjustment will be annoying every time you want to share the wonder of virtual reality with friends and family.
The Valve Index has an excellent headset strap with an adjuster that makes it easy to tighten or loosen. There's also a second slider that moves the lenses closer or further away from your eyes, which is the first sign that a headset is made for the premium segment. The second sign of premium is that the controllers, which at first glance seem similar to the Quest 2 controllers, can track the movement of individual fingers. The number of games and applications that support this feature is still small, but this is an impressive innovation that will develop.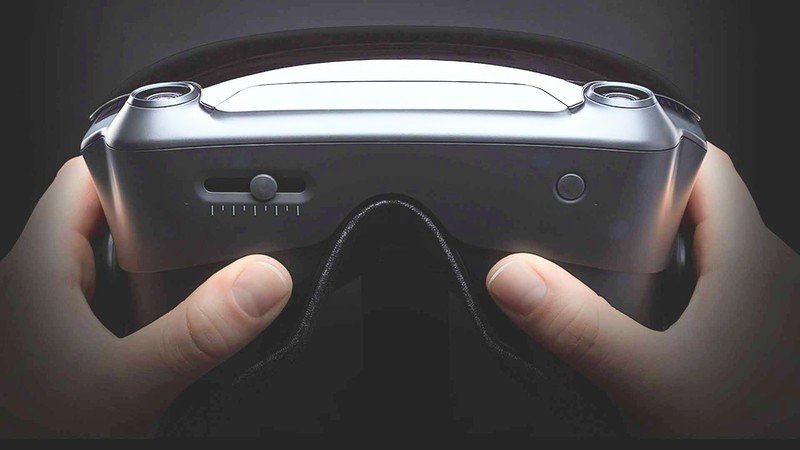 However, the Valve Index is the exact opposite of the Quest 2 headset. It cannot be used as a standalone gadget. Requires a PC or laptop that meets the performance criteria and runs certain software. Also, at the scale of a room, you'll need enough room in the gaming area to accommodate the physical base stations so that the headset can "see". The motion tracking accuracy is very impressive, but requires a lot of cost and effort to install.
Winner: Oculus Quest 2.
Oculus Quest 2 vs. Valve Index: Immersive in VR.
Surprisingly, the much cheaper Quest 2 offers a higher resolution, 1832 x 1920 per eye, compared to the Valve Index's 1440 x 1600. Although both headsets are capable of displaying 120Hz, Valve falls short in this regard.
However, the Index offers a best-in-class field of view (more important than resolution for many VR users) of 130 degrees versus the Quest 2's 89 degrees. In addition to this, the use of base stations – although not as easy to set up – greatly improves accuracy and movement detection speed.
Winner: Valve Index.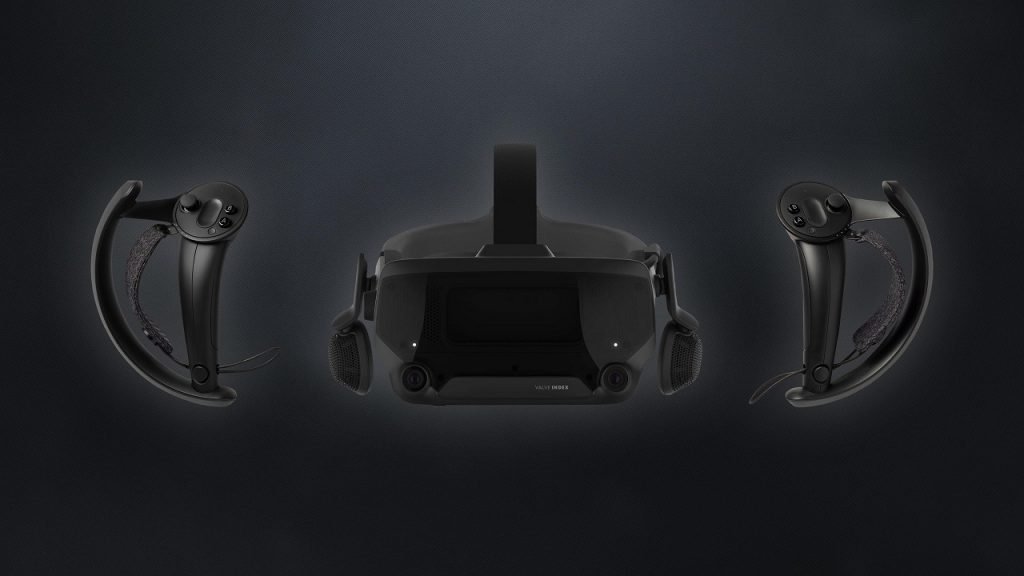 Oculus Quest 2 vs. Valve Index: Cost.
Not much else to say here: the Oculus Quest 2 easily wins. The cheapest version costs $299, while the more expensive version (with 256GB of storage instead of 128GB) costs $399. For this money, you immediately get absolutely everything you need to get started.
The Valve Index, on the other hand, offers luxurious VR experiences at a very high price. A kit with everything you need, a headset, controllers, and base stations will set you back $999. But at least you get the critically acclaimed VR game Half Life: Alyx in the box.
Winner: Oculus Quest 2.
Oculus Quest 2 vs. Valve Index: Exclusive Games.
All Oculus Quest 2 games are downloadable from the Oculus Store. Although many former exclusives have subsequently been ported to other platforms, such as the Vader Immortal Star Wars trilogy, a small number remain. For example, another Star Wars game, Tales From The Galaxy's Edge, is (at least for now) an Oculus exclusive. Echo VR, a multiplayer esports project in zero gravity, is a fun, exclusive, and free app for Oculus!
As a headset that uses external hardware, the Valve Index gives you access to a vast array of PCVR games. Specifications are only limited by the hardware you're connected to, so in theory all PCVR games are available to you – availability will only depend on the power of your PC or laptop. You may not get Oculus exclusives, but honestly, it's not a big loss.
Winner: Valve Index.
Oculus Quest 2 versus Valve Index: results.
Both headsets are good in their own way. If money doesn't matter, then the Valve Index is by far the most impressive VR experience on the market. However, the Oculus Quest 2 isn't too far behind, and it can also be connected to a PC or laptop to act as a PCVR headset – all you need is the right cable. In addition, you can use the wireless connection option if you are confident in your WiFi. However, pay special attention to the requirements of the Oculus Link specification and compatible graphics cards.
In general, the benefits that the Valve Index has are simply not enough to justify the huge price difference, so we recommend using the Oculus Quest 2. The Valve Index is only worth buying if you are already familiar with virtual reality and tracking accuracy is extremely important to you, viewing angle and other subtleties that give a deeper immersion in VR.
But keep in mind that linking your Facebook account is mandatory in Oculus Quest 2, and if you decide to delete it for any reason, you will also delete all your Oculus purchases. Facebook is currently rebranding to Meta and promising to unlink the headset from the social media account, but this has yet to be confirmed with action. If that suits you, then welcome to the world of virtual reality.