Some of the VR games for Oculus Quest and Quest 2 have been in demand for a long time. We have included such VR games in this list.
---
Oculus Quest and Quest 2 has an ever-growing library of games, from first-person shooters to musical sword fights. This VR system has no shortage of great games, but there are still some games that stand out from the rest in that they've stood the test of time and have been in demand for several years now.
Some VR games, like Arizona Sunshine, became popular on other systems and made their way to Quest—other titles were released for Oculus Quest—like the Vader Immortal trilogy of games. Our top candidate, the Beat Saber, was available on other systems long before the Quest came out, but offers an incredible experience on the Quest thanks to its no-wire headset.
Beat Saber.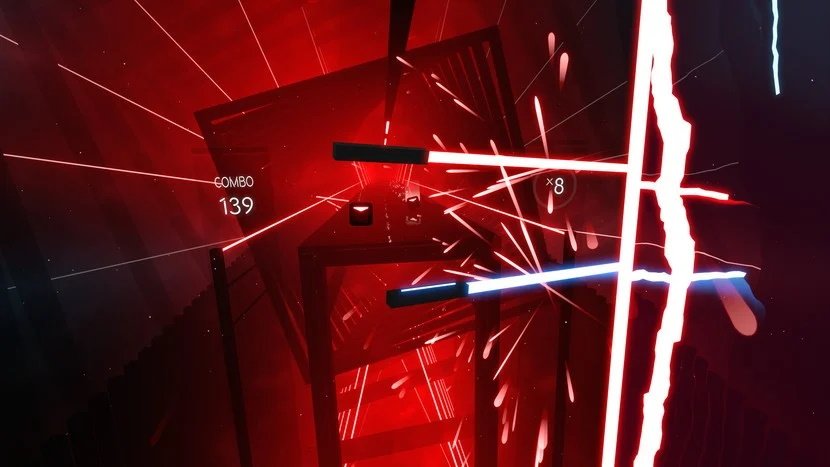 Beat Saber is an incredibly addictive game. In it, you will swing your swords, breaking through the blocks to the beat of popular music. Like Guitar Hero and Rock Band, Beat Saber is easy to start playing but hard to master. The result is fun for both VR newbies and gaming experts trying to get a foothold on the leaderboards.
Oculus Quest enhances the Beat Saber experience because you won't have wires to stop you from swinging your arms. Plus, because Oculus Quest is so easy to take on the go, you can take the Beat Saber with you wherever you go. The only real downside to Beat Saber is that it doesn't officially support custom songs. You can still add your own songs, but this will require a different device and some effort.
Pros:
Low entry threshold.
Difficult to master, increases replay value.
Entertainment for both singles and parties (if you're streaming the game to TV).
Cons:
Custom songs are difficult to add to the game.
---
SUPERHOT VR.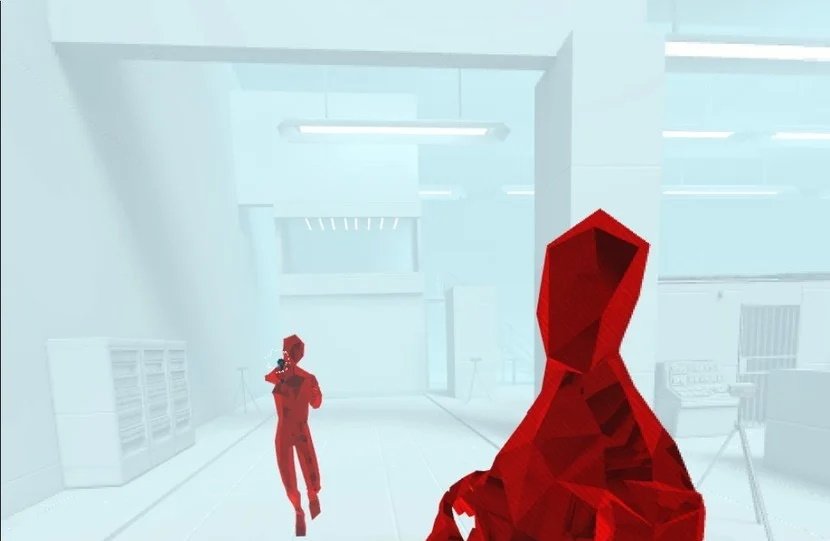 This game has taken a huge step forward from console to VR headset, and the lack of wires in Oculus Quest made it even better. You can forget about everything while you dodge, dodge, duck, dive and dodge again. In this game, the world moves at the same speed as you. This means that you can pause to make a plan to eliminate enemies or to avoid getting hit by a bullet. Precise planning and precise movements are required to complete the huge number of levels presented in the game. In addition, you can speedrun when you have mastered all the levels.
The game supports full movement, that is, you can move freely through the levels. In fact, you can navigate to areas of levels that are not available on other platforms because the Oculus Quest is a wireless headset. This is mostly a positive, but it means you won't be able to get the same experience in a limited gaming space. However, it's still just an incredible game and a must-have for Oculus Quest owners.
Pros:
Incredibly exciting
Unique and challenging gameplay
Huge range of motion
Good for both leisurely gamers and speedrunners
Cons:
---
Pistol Whip.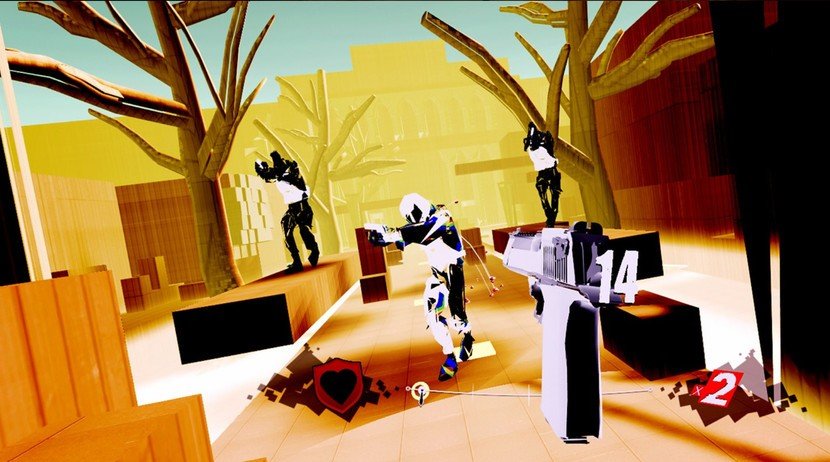 What do you get when you combine John Wick action and dubstep? — Pistol Whip. This VR game allows you to shoot enemies to the music, tacking between shots. You can dodge bullets, mow down enemies with a machine gun and feel like an action hero. No wonder this game has a near-perfect rating on the Oculus store.
Pistol Whip calls the levels "scenes" because each level combines combat with a cinematic experience. Despite the fact that Pistol Whip has very interesting scenes, and additional ones have recently appeared, there are only 13 scenes in the game. These are great scenes, but there are far too few of them today.
Pros:
Brings a unique style to the shooter genre.
Makes you feel like an action movie star.
The game has fun music.
Cons:
---
Rec Room.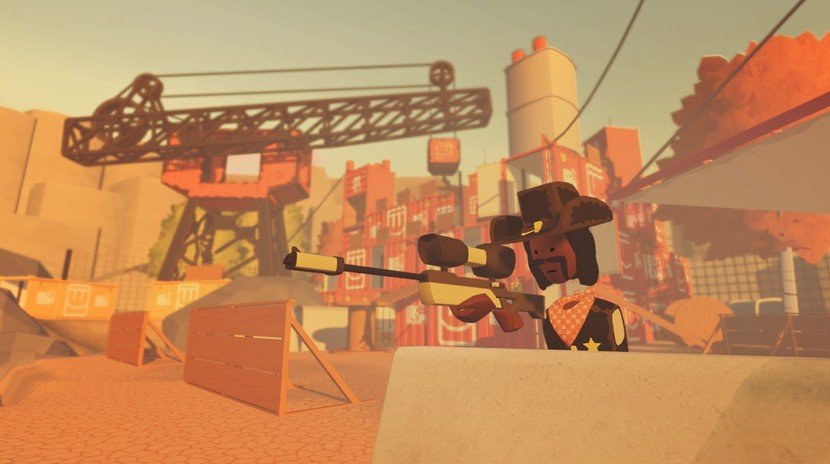 Don't let the simple graphics fool you: Rec Room is a great Oculus Quest game, and it's free! It has several different playgrounds, so you can play different games. There is also a living room where you can chat with other people. One of my favorite games is paintball. It allows you to play capture the flag using sniper rifles, pistols and shotguns.
The biggest downside to Rec Room is the other people in the game, at least sometimes. While online play can be fun and light-hearted, many people in the Rec Room are rude and insulting. Unfortunately, I have seen several times how players make vulgar movements and swear in the game.
Pros:
Free
Has several different games
Weak introductory training
Cons:
---
Robo Recall: Unplugged.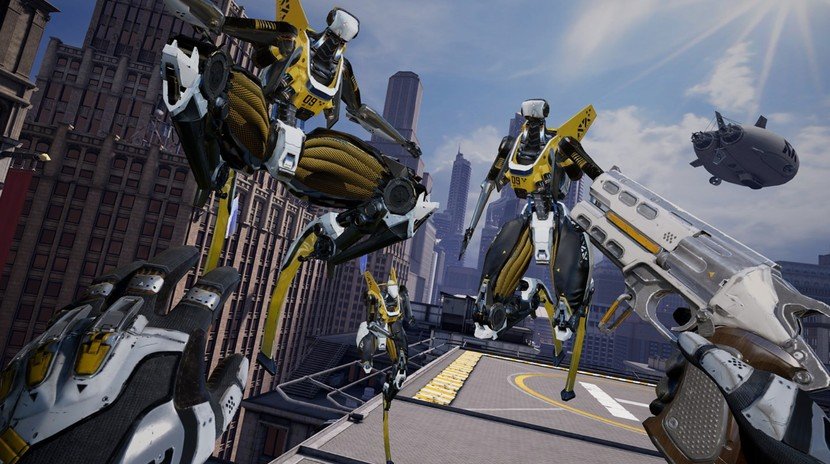 In this VR game you have to stop the invasion of out of control robots. You can use pistols, shotguns, mecha suits, and other weapons to rip apart—I mean, ahem.. "recall"—robots. You will be able to pick up the robot, hit it on the ground and throw it at another robot. This is a complete mess in the world of robots that will make you laugh when you blow them to pieces.
Pros:
Funny and fun
The game has a variety of weapons
Let's jump into the MECH and activate the lasers!
Cons:
Management can be awkward
---
Ironlights.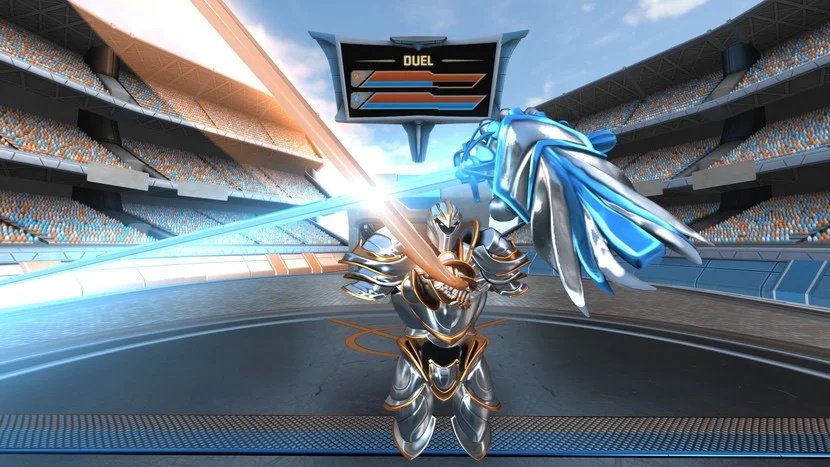 This VR game throws you into the arena for battles with fighters of different classes. You can play as a ninja, knight, crusader, monk or duelist, each with a unique set of weapons and fighting styles. Ranged combat is at full speed, while melee combat is slow. This slower combat mode forces you to strategize your opponent instead of just hacking and slashing and indiscriminately.
Ironlights has a campaign mode that can help you learn the basics of the game, but only the multiplayer mode provides the ultimate gaming experience. You will fight against opponents in real time over the Internet and compete for prizes in online leaderboards.
Pros:
Unique combat mechanics
Online multiplayer
Multiple combat classes
Cons:
AI is too predictable
Can be tricky to synchronize movements with weapons
---
Moss.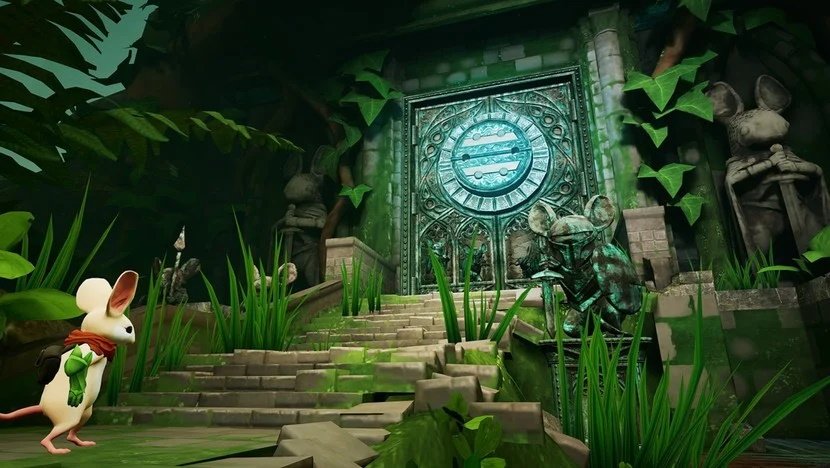 While you can have a lot of fun crashing and slashing in great games on Oculus Quest, Moss brings a different feel to it. It's an adorable story that you'll have to work on with Quill, an adorable little mouse. In the game, you help Quill solve puzzles, defeat enemies, and travel through a forest filled with relics and magic.
Moss was designed for virtual reality, but instead of just focusing on the mechanics of movement, it immerses you in a heartfelt story set in a virtual environment. Some may not like the fact that this is a VR game where you control the main character through a third person view. But that doesn't seem to be such a big deal given the game's near-perfect rating.
Pros:
Incredibly charming atmosphere
Has a unique history
Smart puzzles
Beautiful design
Cons:
Uses a joystick to move the main character
---
Tilt Brush.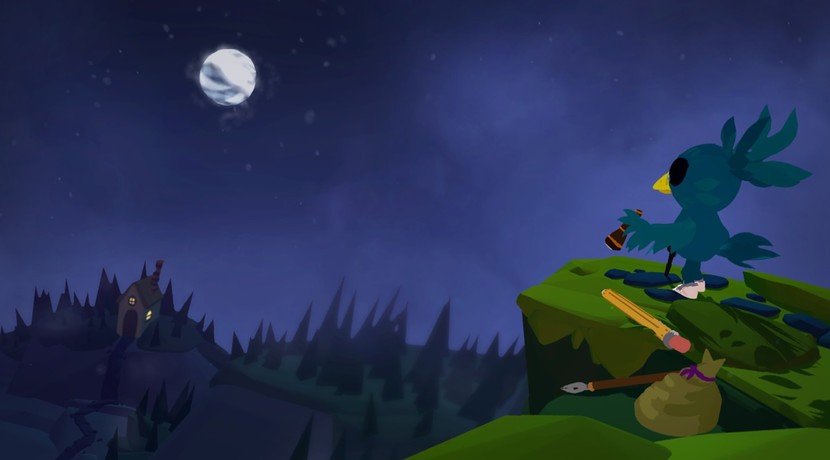 It's hard to tell if this is a "game" in the strictest sense, but either way, it's a lot of fun to play. Tilt Brush allows you to create beautiful works of art in 3D virtual space. Whether you are an experienced artist or a beginner, you will have fun playing Tilt Brush. You will be able to navigate through your creations with touch controllers to create whatever you want.
Even though Tilt Brush is addictive and fun, it is a bit limited due to the lack of some tools. Players lack additional features such as copy and paste, an improved toolbar and other resources to make it easier to create masterpieces.
Pros:
Easy to learn the basics
Allows you to create huge works of art
Pairs well with Oculus Quest full immersion
Cons:
Lacks some tools that would simplify the creation of works
---
Arizona Sunshine.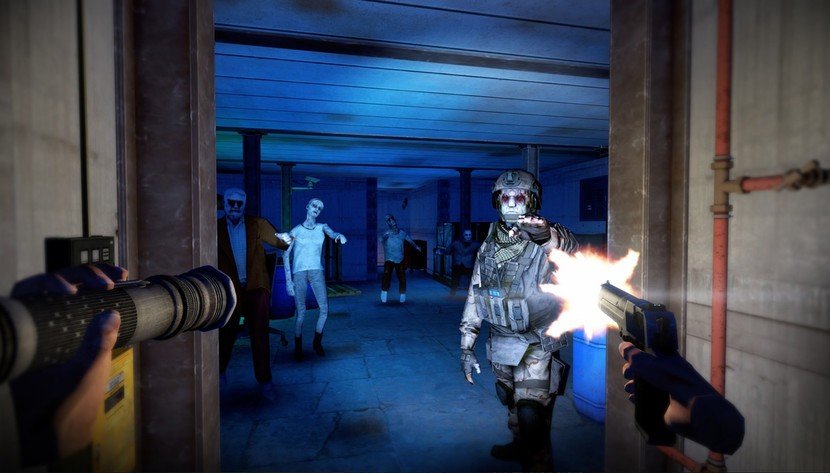 Arizona Sunshine is a hugely popular VR game on other VR platforms, so Oculus Quest users have been looking forward to it. It's a zombie thriller with a full campaign mode, which is rare for Oculus Quest games. It has a large arsenal of 25 weapons that allow you to destroy zombies in various ways.
Arizona Sunshine has a campaign mode, a horde mode, and allows you to play cooperative multiplayer mode. In some ways, this is one of the most complete games on the Oculus Quest. However, this comes at a price: Arizona Sunshine is one of the most expensive games on Oculus Quest. But she's worth it.
Pros:
Large arsenal of weapons
Supports co-op and single player modes
Has campaign and horde modes
Cons:
---
Audica.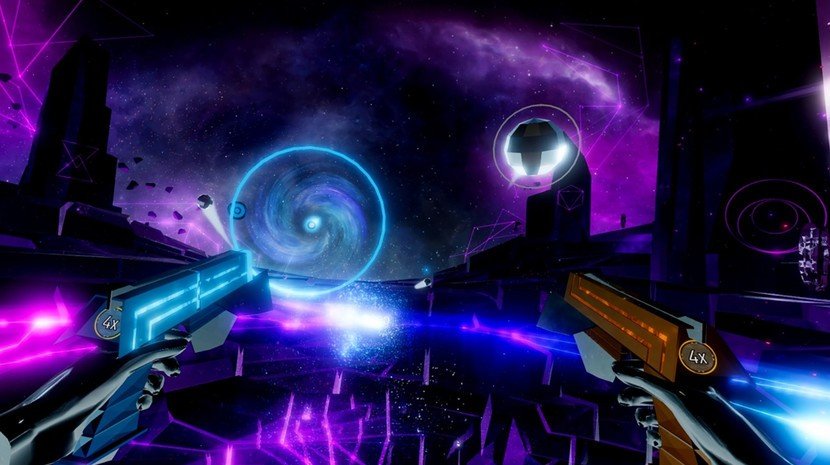 There are a lot of good shooters on Oculus Quest, so picking the best one can be a little tricky. Audica allows you to blow up targets and shoot them down using touch controllers. It uses club music, so you can enjoy the fiery rhythm while shooting. Unlike a VR game like Pistol Whip, which encourages dancing, Audica is more focused on taking out targets that fit the beat of the song perfectly.
Audica has great shooting music, but the songs it contains fall into a specific set of genres. If this music doesn't suit you, you can purchase DLC packs that have more "normal" music.
Pros:
Focused on shooting
Just blow everything around to play
Visually looks amazing
Cons:
Music may seem monotonous (but there is DLC)
---
Vader Immortal Trilogy.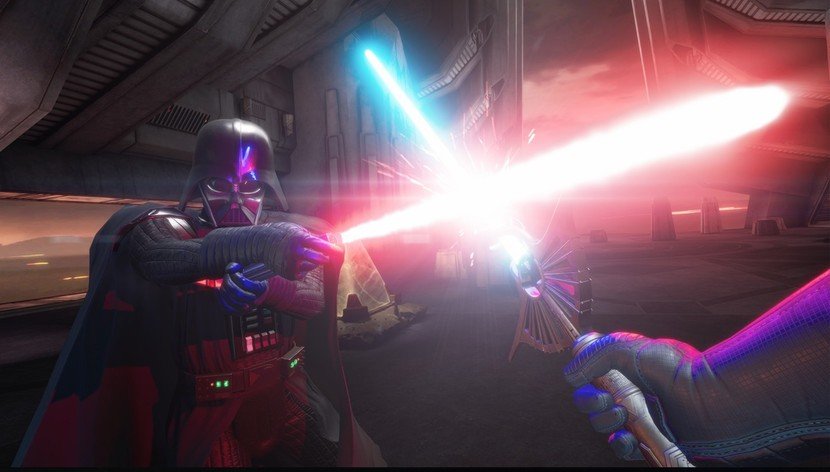 Past generations of science fiction fans pretended to brandish a lightsaber. And you have the opportunity to use a real lightsaber, use the force and fight with the most iconic character from Star Wars, Darth Vader. In this trilogy of games, you can use your strength skills to block laser blasts, destroy robots and complete story modes. At the end of the series, you have to raid Vader's castle with an army of forces.
Each game in this trilogy adds new abilities that make combat more fun, such as Force push. The biggest drawback of this series of games is their separation. If you want to play all three, you'll need to purchase each one and switch between them in the Oculus Quest menu. Luckily, the trilogy is complete, so you can buy everything instead of waiting.
Pros:
Fight with lightsabers
Incredibly fun workouts
Leveling abilities for the entire trilogy
Decent Star Wars story
Cons:
Dividing the game into three parts
---
And at the end.
Oculus Quest and Quest 2 has an extensive and growing library of VR games. Whether you're old, young, an experienced player, or new to VR, there's bound to be a game you'll love. The developers did a great job with Oculus Quest.
As a result, the system has almost 200 applications and games that you can use right now. The Oculus Quest's wireless interface brings new life to old games and makes it easy to navigate inside them.