How to perform roomscaling in a virtual space for Oculus Touch controllers where you can interact with virtual objects.
---
With the advent of the Oculus Touch controllers, anyone with an Oculus Rift can now navigate in VR and interact with objects with their own hands.
There are already a lot of great Oculus Touch-enabled games, but there are also new questions – how to maximize the space for games and ensure the smooth operation of the controllers, so as not to lose control at the most inopportune moment.
To get the best results, you will need a little tweaking and testing to scale the workspace in the Oculus Rift room.
What you need to start scaling the workspace.
To turn your room into a virtual reality workspace, you'll need the following:
Oculus Rift with Oculus Touch
Three Oculus Constellation Sensor motion sensors
USB 3.0 extension cables
HDMI cable extension
Play area – 1 square meter of empty space (of course, more is better)
Your Oculus Rift and all three Oculus Constellation sensors must be connected to your computer, which means you will need three USB 3.0 ports, one USB 2.0 port, and one HDMI port. Make sure your PC has all the required ports before moving on.
Warning: Using a USB hub to increase the total number of USB ports can cause issues when setting up your Rift play area.
Setting up Oculus Constellation motion sensors.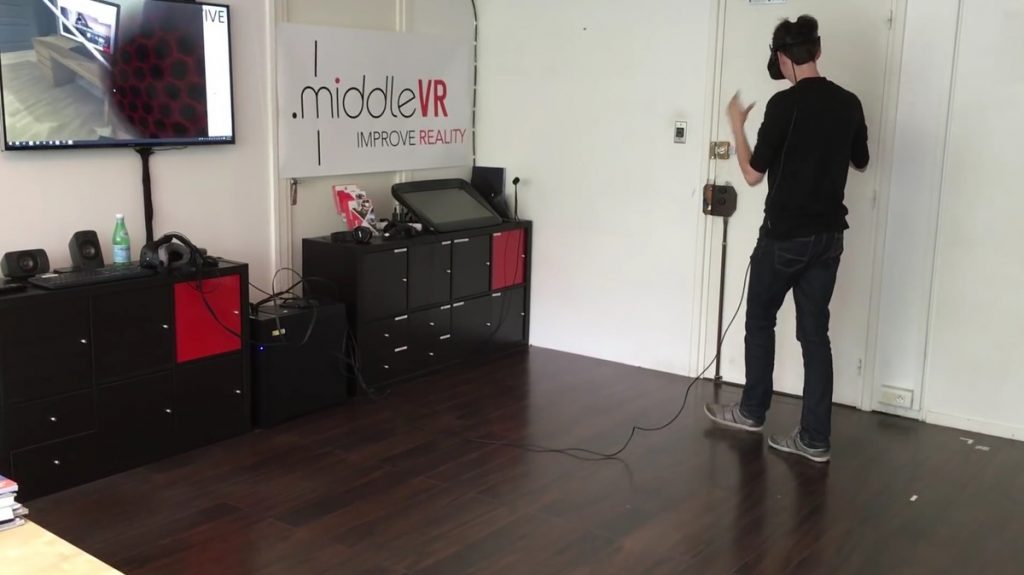 While one sensor is enough for the Oculus Rift, additional sensors are needed for the Oculus Touch controllers so that the system knows about their location, even if you turn around. Three motion sensors should surround you, so you need to make a triangle out of them around the perimeter of the room.
Using a USB 3.0 extension cable will allow you to place at least one of the sensors away from your PC, preferably on the opposite side of the room you plan to use for VR. If needed, you can remove the Rift sensors from their stands and mount them to walls or shelves.
There are three important things to keep in mind when configuring sensors:
The front two sensors should be at a distance of 1-2 meters from each other, but no further.
The third sensor should be directed towards the first two, at a distance of no more than 4 meters from the front ones.
Once all three sensors are in place, stand in the center of your gaming space and make sure your Oculus Rift cable is snug to your PC. If the standard HDMI and USB cable lengths aren't long enough, you'll need to purchase extension cords to give you enough room to move around comfortably.
Enjoy your virtual space!
Once you have everything set up completely, you can edit the boundaries of the "safe zone" using the Oculus Touch settings, approaching which you will see a boundary grid right in the helmet. Thus, it will be possible to navigate the room without removing the helmet.