How to use unofficial third party games and apps with Gear VR. Sideload VR is a program for launching applications in Oculus Home.
---
Downloading third-party apps to your phone is pretty easy and allows you to access apps not available in the Google Play Store.
Samsung Gear VR is one of the most accessible forms of virtual reality in the recent past, as it is based on a Samsung phone. There are many apps you can download from the Oculus Store or the Google Play Store.
However, if you want to use software from third-party developers, for example, a Beta version of a game or a player from an adult site, you will have to use an additional application.
What is Sideloading?
Sideloading is a term used to install app bundles or APKs from an unofficial source – apps that are downloaded from the internet other than the Google Play and Oculus stores.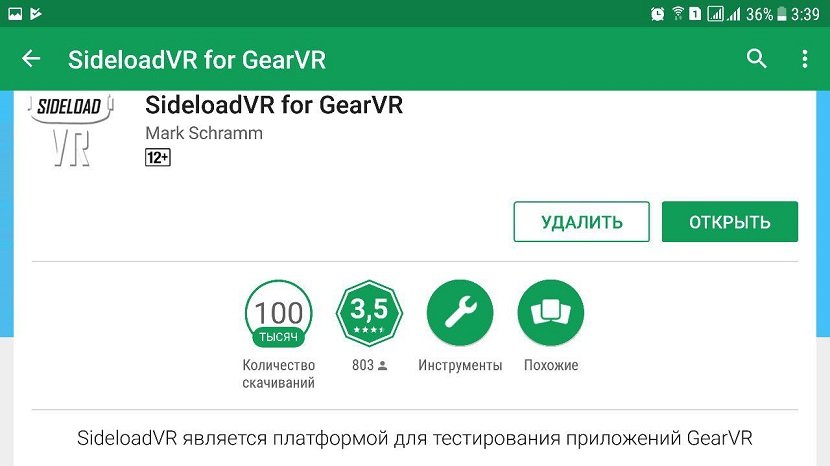 Also keep in mind that these are applications that are often not checked for security. An important thing to remember when you start using third party software is that it is more dangerous than downloading an app from the Google Play Store.
Such applications can be malicious software and you should be especially careful. Only download from sources you trust and use, no matter how enticing the app looks.
Why use third party software?
With hundreds of VR apps available to download from the Google Play Store, plenty of Cardboard apps, and more from the Oculus Store, why use anything else? It turns out that this is not all applications available for the phone and this is the main reason why a large number of people use Sideload.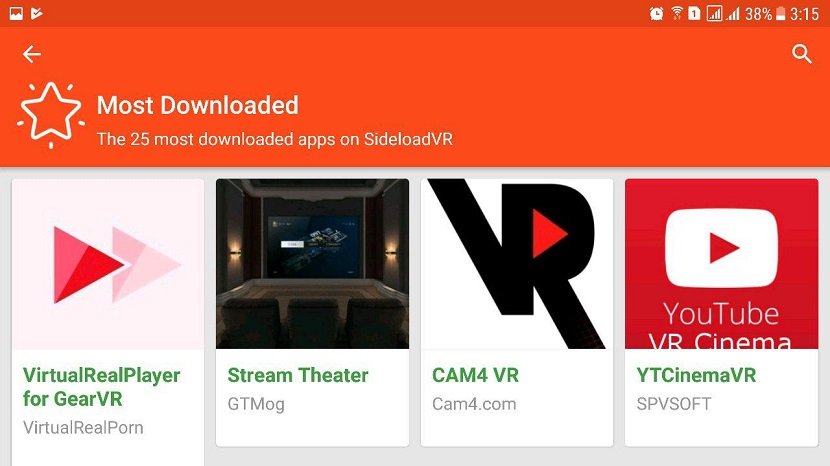 If you are developing your own applications, then you will be able to test them before they are released to the general public. The same goes for participating in beta testing of new applications.
And, most likely, the reason why you are reading this article is to install an application that will allow you to view adult content. Such players are not available on official sites.
How to install and use the unofficial app in Gear VR?
Unlike the regular apps you download on your Android phone, the Gear VR apps need some sort of "assistant" so you can use them in the Oculus interface. In this case, the Sideload VR application becomes such an assistant.
After downloading and opening Sideload VR, you will need to follow the instructions in the app to set it up properly. Fortunately, all the requirements are extremely simple and hardly any problems will arise. As a result, you get a platform where developers post applications that for some reason are not available in official stores. You can get acquainted with brief descriptions and the number of downloads, by which you can assess the potential danger of third-party software.
The second thing you need to do is enable third party app downloads.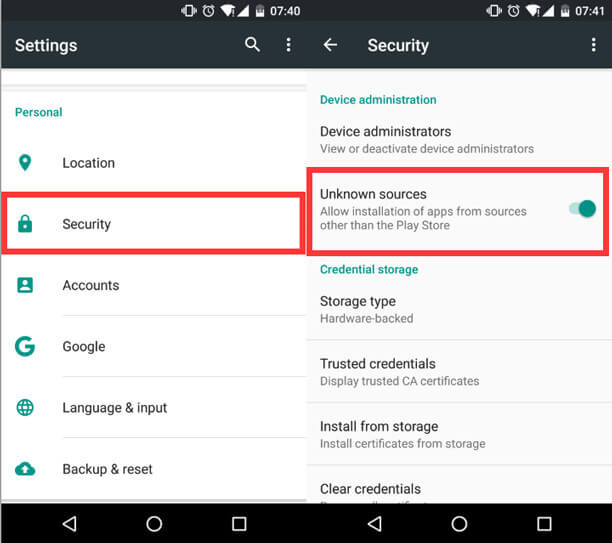 To do this, you will need to enter the settings on your phone and activate the installation of applications from unknown sources. You will receive a warning that your phone is now more vulnerable to app attacks, which you will have to agree to. Of course, you are solely responsible for downloading apps that are less secure than those downloaded from the Google Play Store.
Sideload VR is an application developed by one person. Sometimes this service may not be available due to congestion or updates. At the time of this writing, it is compatible with Samsung Note4, Note5, S6, S6 Edge, S7, S7 Edge. S8 (Plus) – in development.
Sideloading gives you more flexibility in accessing Gear VR content.
If you want to watch adult videos in VR or test new, crazy apps that haven't hit the market yet, now you know how!
Still have questions about using third-party software in Samsung Gear VR? Ask them in the comments.